Security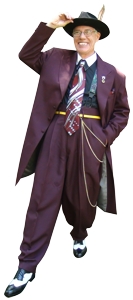 We are concerned about security. We offer a 100% satisfaction guarantee. Our store employs a full featured shopping cart with real time USPS shipping quotes. Purchase information is not being processed (or collected) by a cart hosting service. We will not share, trade, or sell any information in our database. We use it for order processing only. Please read our privacy statement. We want you to feel comfortable shopping with us.We use PayPal to process credit card transactions. They offer us the best overall rates and the option to pay with a credit card. We have a business account, so you do not have to become a PayPal member to use your credit card. They are PCI compliant per the PCI Security Standards as set forth by the Payment Card Industry (PCI) Security Standards Council.
We do not ask for sensitive credit card information. When you click the 'PayPal' button, you are routed to their secure server. If you select to use a credit card, you enter your address and credit card information. Your credit card information is not transmitted back to us. That is for your protection. Only your order information and address goes into our database so we can fulfill your order.
The following is from the PayPal Web site.
"PayPal is the safer, easier way to pay and get paid online. The service allows anyone to pay in any way they prefer, including through credit cards, bank accounts, buyer credit or account balances, without sharing financial information.
PayPal has quickly become a global leader in online payment solutions with more than 153 million accounts worldwide. Available in 190 markets and 17 currencies around the world, PayPal enables global ecommerce by making payments possible across different locations, currencies, and languages.
PayPal has received more than 20 awards for excellence from the internet industry and the business community -most recently the 2006 Webby Award for Best Financial Services Site and the 2006 Webby People's Voice Award for Best Financial Services Site.
Located in San Jose, California, PayPal was founded in 1998 and was acquired by eBay in 2002."